Do you feel like your energy is off?
Do you find yourself tearing up or snapping at people seemingly out of the blue?
Are you wondering where your motivation went?
Have you heard of the Chakras and wondered what it's all about?
The Chakras are an ancient system for understanding energy centres in the physical and spiritual body. In our modern life, we often say things like 'I feel broken-hearted' (heart-chakra), 'I've been uprooted' (root chakra) or 'I didn't see what was really going on' (third-eye chakra). Learning about what the 7 main chakras are, where their energy resides in the body and how we can identify misalignment is an incredibly useful life skill! Once you can identify where you may feel unbalanced, then you can take inspired action for your own personal wellbeing and life.
We want you to feel at your best and to be empowered with useful practices to create a life of fulfilment and joy. We know life is a series of unexpected adventures…we can meet them with resilience and peace.
---
THIS ONLINE WORKSHOP INCLUDES:
Introduction to the 7 main chakras (what are they, where are they, how do we use them and why)
How to 'check-in' with your chakras
The Tipping Point - identifying what chakra(s) is out-of-balance
Chakra colour-coding meditation & breath experience (audio file download)
Your own Chakra Checklist (exercise & pdf download)
Tune-up Tips (exercise & pdf download)
Recorded Q&A with Dirish Shaktidas
Your Instructor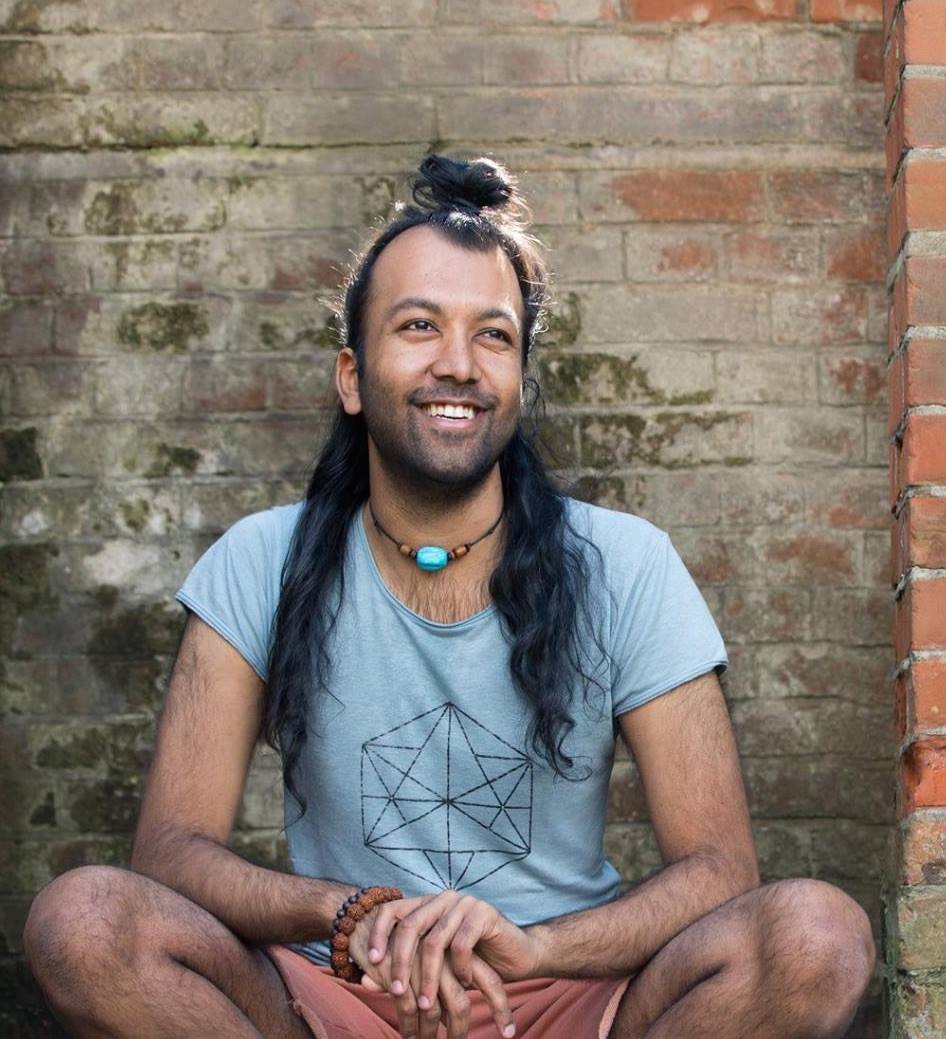 Internationally trained and accredited by world renowned teachers and with more than ten years experience, Dirish leads highly acclaimed retreats in stunning locations including India, Bali and Greece. His work with the Chakras, Meditation & Yoga has received a positive reception, described as trendsetting, rejuvenating, and contemporary.
Dirish teaches yoga classes at studios across London, leads weekend and day retreats and offers 1-1 healing sessions. Visit his website dirish.com to get in touch!
"I just want to say how lovely that was. It makes so much sense intuitively, so enriching! - Isabella
"Awesome Session!" - Nicola
"Love the quick fix meditation. Even just focusing on the colour is helpful!" - Jane
Course Curriculum
Check Your Chakras Course
Available in days
days after you enroll
Frequently Asked Questions
How long is the course?
The course is about 1.5 hours. The meditation is separate and about 20 minutes. We recommend allowing for 2-2.5 hours of time so that you can pause the video and fill in the worksheet as a way to personally integrate the teaching.
How long do I have access to the course?
How does lifetime access sound? After enrolling, you have unlimited access to this course for as long as you like.
Do you offer refunds?
No refunds available
Is the meditation guided?
Yes the meditation during the webinar and the separate special recording is guided by Dirish Shaktidas
When does the course start and finish?
You can take the course in your own time whenever you want after purchasing!
What is the Intuitive Academy?
The Intuitive Academy is an online platform created by The Trove (intothetrove.com) to bring the brilliant work of our holistic wellness guides & practitioners to people all over the world. These courses, webinars and tools will be hosted and shared through The Intuitive Academy by The Trove.